Thomas Edison

Gender:

Male

Age:

16

Hair:

Brown

Family:

Thomas Edison (clone father)

First Appearence:

Film Fest: Tears of a Clone

Voiced By:

Andy Dick
Thomas Edison is one of the school nerds and runs the audiovisual club. He has a hunchback and the way he speaks makes him sound congested and having a lisp.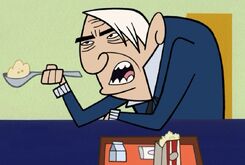 Ad blocker interference detected!
Wikia is a free-to-use site that makes money from advertising. We have a modified experience for viewers using ad blockers

Wikia is not accessible if you've made further modifications. Remove the custom ad blocker rule(s) and the page will load as expected.